Over the years, I've written several first drafts of novels. I even think that I've gotten pretty good at writing first drafts – not at writing good drafts, but at pushing through even when it feels terrible. But I've never gone back and seriously worked on revising any of those drafts.
Usually, by the time I finish I draft, I'm so sick of it that I never want to look at it again, let alone dive back in with the intent of picking out its flaws and making it better. But this year, I want to change that.
Last year, I wrote the first draft of a new adult urban fantasy novel involving dragons. And despite the fact that it's 80-something thousand words of messiness, I'm not tired of it yet. I went into 2020 determined to attempt revising a full-length novel for the first time and turn this messy first draft into something that I could actually imagine showing other people. The only problem was that I had no idea where to start.
I majored in creative writing in college, which you would think would give me plenty of resources for starting out the revision process. But most of what I learned in college was either writing about ideas or editing on a sentence level. Nothing I wrote in college was more than 5k words, so I have no experience with making big, structural changes to a longer piece.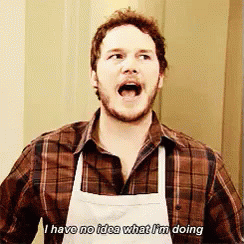 So I looked at what I had. First, my most valuable writing resource: my notes from Maggie Stiefvater's writing seminar that I attended last year. I still refer back to these notes whenever I'm stuck, so I checked what she had to say about revision. Essentially, she advised going through the editing process in layers, prioritizing bigger problems over line-edits. First, read the manuscript through and see if you've written a book in the "shape" that you wanted. Move things around to create the desired shape, and then work on making the prose evoke the feelings you're going for.
Helpful, but I like to have steps when I start out on a new endeavor. So I turned to a new resource, Susan Dennard's Revision Guide (which was first brought to my attention by Caro @ bookcheshirecat – thanks Caro! ❤️). I've never read any of Susan Dennard's books, but she has tons of incredible writing resources on her website. Her six-step revision plan is detailed and just what I needed – go check it out if you're interested, because I'm not going to explain it all in this post!
I went through the revision guide and made my own plan with a few slight changes, based on what I think will work best for me.
And then I got started! Currently, I'm on step three of six in this process. My progress is slow, but it's progress nonetheless! Now let's talk about what I've done so far…
Step 1
First: print out my manuscript. Done! And wow, it was cool to hold a physical representation of my work in my hands.
Second: read the manuscript all the way through and mark problems with plot, character, setting, and other. 
This was a slow process that I wasn't able to complete all in one day like Susan Dennard advised. But I was able to pinpoint some of the major issues with the manuscript and generate ideas on how to fix them. As I read, I marked down everything that needed revising (which was…a lot), and ended up with some notes that will be incredibly helpful going forward.
Step 2
Summarize each scene on an index card and identify scenes that either do too much or too little. 
These were originally two different steps, but I combined them since I could do both at the same time.
This was another lengthy step, since it essentially meant reading the manuscript again. It ended up being illuminating, though, since I found a lot of scenes that had unclear goals or felt unnecessary in terms of plot. And now I have a list of every scene of this book!
Step 3
This is the step I'm working on currently. My mission at the moment is identifying plot holes. 
I'm going about this a little differently than how Susan Dennard's guide suggested, but I'm doing it in a way that I think (I hope) will be best for me. The revision guide says to separate the notecards into plot threads, making piles for each main- or subplot, then identifying spots where each plot thread is weak.
My method is a little more involved (because I just love making things harder for myself). What I've been doing is creating tables for each plot and subplot in Scrivener (because yes, I've started using a free trial of Scrivener and now I'll never be able to go back) and tracking its development through the book using my plot notecards.
For example, for my primary plotline, I note each scene where it makes an appearance, then write down anything that needs changing (even if I don't have the solution to that problem yet).
And I do that for every subplot in the story, even the small ones…which is really fun and not confusing or time-consuming at all. 🙃
What's next?
Next up: finish Step 3.
Finding plot holes is only the first part of Step 3. After this, I have a few more things to do:
write a 1-page synopsis
evaluate my characters and their development
evaluate the setting
summarize the perfect book (so I know what I'm working toward)
After that, I move on to – you guessed it – Step 4! This involves fixing all these problems that I've been identifying, trying to get from where I am now to the perfect book that I'm imagining. I'm sure I'll be talking a lot about this as I actually start on this step, so stay tuned.
So…I still don't really know what I'm doing, but at least now I have a plan. That doesn't mean that half the time that I'm editing, my face doesn't look like:
I'm trying not to get discouraged, but honestly, this is a really tough process, partly because I have to keep reading and rereading my own terrible writing. It's not the most fun. Still, I live for the moments that I have a eureka moment and finally solve a problem that's been plaguing me.
In the meantime, I've started working on a short story on the side set in the Wild West involving ghosts OOPS.
Revision isn't easy, especially since this is essentially my first time revising a project of this size. It's slower than I hoped it would be and often discouraging. But I'm not giving up! I can almost see the book I want, and now I just have to get there. 
Writing music
To continue my tradition of including music that reminds me of the WIP I'm working on…
Have you ever revised a novel? What are your revision strategies? Where are you at in your WIP?
x Margaret