Today, I'm taking a quick break from talking about books and switch to something a little different: movies!
Lately, I've been rewatching to a lot of movies that bring me comfort and happiness, so today I'm listing the movies that can always cheer me up. All of these are movies that I'm happy to watch over and over again. And – staying on brand as usual – quite a few of them are adapted from books.
As I was making this list, I realized how many of these are from the early 2000s….maybe because that's when I was growing up and I have a lot of nostalgia for these movies that remind me of simpler times? 🤔 Weird. Anyway, without further ado, here is my list of seventeen go-to comfort movies!
Pride & Prejudice (2005)

THE ULTIMATE PERIOD FILM. I'm not exaggerating when I say that I watch this movie every single year, and even though I can probably quote most of the lines by heart, I will never get tired of it. If you're ever in the mood to watch Keira Knightley being sassy and beautiful, go watch Pride & Prejudice.
Mamma Mia! (2008)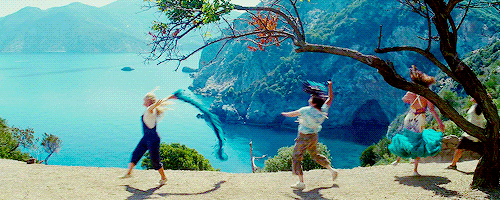 With its bright colors and amazing music, this movie and its sequel never fail to bring a smile to my face. Even just watching the "Dancing Queen" scene is like an injection of serotonin straight into my brain.
The Princess Bride (1987)
A classic! This is a movie that I grew up watching and can therefore quote pretty much by heart. I'm pretty sure my sense of humor was significantly shaped by it.
Moana (2016)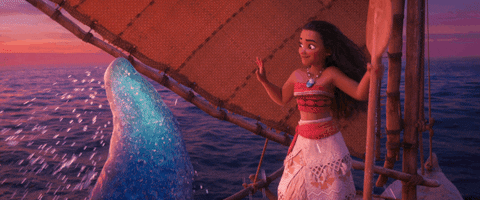 How could you possibly be sad while watching Moana sing about her dreams while gazing longingly at the horizon?? The music, the animation, and the story are all simply gorgeous.
You've Got Mail (1998)
A bookstore-themed rom-com with secret identities was basically tailor made for me, so obviously this is one of my favorites. An oldie but a goodie!
The Lion, the Witch, and the Wardrobe (2005)
There was truly nothing more magical than watching this movie in the theatre for the first time at the tender age of eight, shortly after reading the book. Every time I watch it, I feel like I'm recapturing a little bit of that magic. *Ben Wyatt voice* it's about the escapism.
Mulan (1998)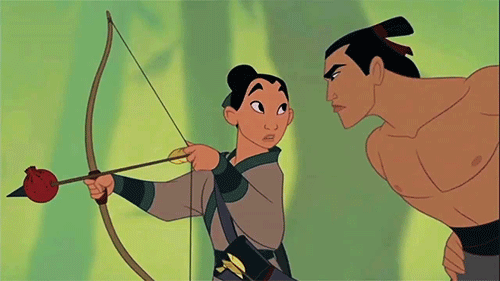 LET'S GET DOWN TO BUSINESS…TO DEFEAT…THE SADNESS. This movie is pure fun, and Mulan has been one of my favorite Disney characters for the longest time.
Love, Simon (2018)
This movie has only been out for two years and I think I've watched it…five times? Every single time, I love it. Every single time, I cry during the "You get to exhale now, Simon" scene.
Enchanted (2007)
I feel like this movie is basically considered a classic for my generation, with good reason. Where else can you find a Disney movie that makes fun of other Disney movies while also being incredibly fun with some of the best music??
The Lord of the Rings (2001, 2002, 2003)
Do I watch the extended edition Lord of the Rings trilogy practically every year since I was ten? Yes. Am I tired of it yet? Absolutely not. I can and will quote every line in these movies. I'm sure watching them with me is probably so much fun.
How to Train Your Dragon (2010)
Here to provide my dragon wish fulfillment needs: How to Train Your Dragon, which I've watched more times than I can count. I just want my own dragon to ride through the clouds, okay??
To All the Boys I've Loved Before (2018)
Feel-good tropey YA rom-com? Check. Based on an equally wonderful YA book? Check. To All the Boys is just the thing whenever I need something purely happy and adorable in my life.
Stardust (2007)
Who doesn't want to watch a silly and overdramatic fantasy adventure with Charlie Cox and Claire Danes…and Robert De Niro as a sky pirate?? Literally everything about this movie is amazing.
Much Ado About Nothing (1993)
Much Ado is one of my absolute favorite stories, so I'm always happy to see it adapted in any format. But it's hard to beat this version with Emma Thompson and Kenneth Branagh, which makes me laugh like an idiot.
Howl's Moving Castle (2004)
Pretty much any Studio Ghibli movie could go on this list, honestly, but currently Howl's Moving Castle is my favorite. It's pretty to look at AND Howl is overdramatic and amazing, so it's a win all around.
Spider-Man: Into the Spider-Verse (2018)
I didn't expect for a superhero movie to end up on a feel-good movies list, but this one is just so! dang! good! I would happily watch a hundred movies with this animation style and/or these characters.
Penelope (2006)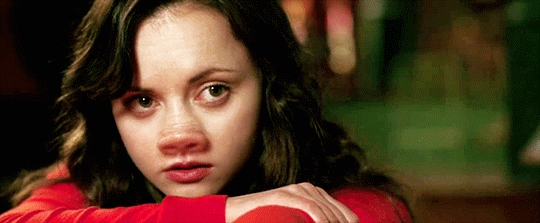 Shout out to the mid-2000s for having all the best weird and fun movies, wow. Penelope is a pure joy to watch, with a healthy dose of silly as well as a lot of heart.
The Sound of Music (1965)
Ah, another classic. Who among us didn't grow up singing "Do-Re-Mi" or "My Favorite Things"?? This movie might be ridiculously long, but every time I watch it, it cheers me up.
What are your go-to comfort movies? Do we have any of the same favorites?
x Margaret
goodreads | twitter | indiebound
Pin this!