The coronavirus outbreak around the world has impacted everyone, but few are hit as hard as small businesses that rely on day-to-day sales to stay afloat. Independent bookstores are no exception. With health concerns and stay-at-home orders, most bookstores have closed their doors with concerns about when – and if – they'll be able to open them again.
I've made it no secret on this blog that I'm a big supporter of independent bookstores, especially since I work at one. It's heartbreaking to see the uncertainty and challenges that have arisen for an already vulnerable industry, but it's also encouraging to see the outpouring of support and creativity people have offered to keep independent bookstores around. If we want indies to still be here when this crisis is over, it's more important than ever to show them support.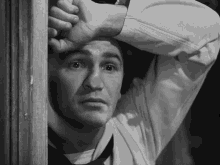 So today, I'm going to be talking about why you should be supporting indie bookstores, during this crisis and in general, as well as providing some resources for you to do so.
I've talked before about why I don't buy books from Amazon and prefer to support indies, so check that out if you're curious. I touched on this topic a bit in that post, but I'm going to get more in depth with it here.
Of course, much of what I'm talking about is US-centric, since that's what I know about, but I'm sure certain aspects also apply internationally.
Why to support
Unfortunately, with most stores closed at the moment, bookstores can't provide many of the benefits that I'm listing. But these are all reasons that these stores exist, which is why they need support through this crisis.
A physical space for books
Even though most independent bookstores can't have their doors open right now, they exist to be more than an online retailer. Do you realize how special it is to have a physical space entirely dedicated to books? They provide an atmosphere that can't be replicated through online platforms and create a unique community space that, as book lovers, we should be doing our best to preserve.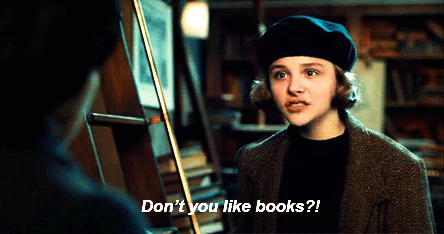 Events
If you've ever gone to a local author event, odds are it was hosted at or through your local bookstore. Events are a huge part of what sets indie bookstores apart from online retailers, because it's impossible to beat the feeling of listening to an author speak and meeting them in person. Bookstores may also organize author visits to local schools and offer meet-up events like book clubs, storytimes, writing groups, etc. They foster a sense of community among book lovers.
Supporting small and local authors
With online vendors, usually the first things you see are the bestsellers and the books with huge paid promotion from their publishers, which means it can be hard to stumble across lesser known gems. Even though bookstores also have their spaces for bestsellers, it's much easier to find something that you'd never have picked up otherwise, through a staff recommendation or simply because you randomly choose it off a shelf. Most online vendors do nothing to support small authors, but bookstores shelve them right alongside the bestsellers.
Yes, bookstores are limited by physical shelf space, but the shelves are carefully curated based on staff recommendations and whatever books are popular in your community. It's a much more personal experience. Plus, indies will often highlight local authors who might have less publisher support…and there's a pretty good chance those books are signed!
Personalized recommendations
Not to, like, blow my own horn, but us booksellers are good at our jobs! We're trained to offer recommendations that fit what you're looking for and, best of all, we love doing it. Online retailers can never fully replicate real, human interaction that will most likely leave you with a pile of books that you're dying to read. Booksellers know what's popular and we know lesser known books that are just as incredible…we just know books. And we want to share them with people!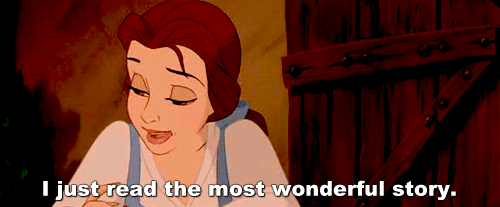 Putting money and jobs back into your community
Buying books locally is a win-win all around: not only do you get amazing books, but the money you spend goes back into your community through taxes and employee salaries. You're supporting the jobs of your local booksellers, AND you're reducing your carbon footprint by saving in packaging and transportation. There are a million economic, social, and cultural reasons to support local businesses in general, which you can read more about in some other articles I found.
How to support
I know that everyone is struggling right now and financial concerns are certainly pressing. But if you're able, I highly encourage you to find a way to support a local indie, especially as an alternative to Amazon (since Amazon is going to get through this just fine). If you're not able to support financially, sharing these resources is also a great help.
1) Check the store's website
If you have a local indie bookstore, or you know of one that you'd like to support, take a look at their website. Lots of indies have online stores that can ship most books to most places. And I can almost guarantee that they'll have information about how they're adjusting in light of COVID-19. Many stores that I know of are offering free or reduced shipping, deliveries, or curbside pickup. This is the #1 way to support indies directly.
2) Buy gift cards
Even if you can't buy books directly from a store right now, you might be able to purchase a gift card over their website to provide some support. Plus, gift cards make great gifts, so you can give them to your loved ones!
3) Continue checking for events
Indie bookstores have always been creative in finding ways to reach out to customers, and right now is no exception. Even though most in-person events are cancelled, bookstores are experimenting with virtual events and book clubs. It's certainly not the same as getting to meet authors and other book-lovers in person, but it's a way to tide the bookstores over so that when they reopen, they can continue to have those in-person events. Not to mention it gives you something to do while stuck at home.
4) Indiebound and Bookshop.org
Certain online book vendors have made it their mission to support indie bookstores, such as Indiebound (the source of the Indie Next List) and Bookshop.org (a fairly new site that seems to be off to a great start). Certain stores even have store-specific pages on Bookshop.org that allow you to support them directly – if you search your address in "Find a Bookstore," you can discover stores near you.
(Note: As far as I can tell, these sites currently only ship within the US, but I believe they're working on expanding that.)
5) Libro.fm
If you're an audiobook listener, you can still support indies. At least through April 10, 2020, Libro.fm is giving 100% of the proceeds from books on their #ShopBookstoresNow list to local bookstores (you can choose a specific one to support or have the money go to all affiliated stores). Libro.fm always gives a percentage of their sales to indies, so it's a perfect alternative to Audible, which is run by Amazon. The best part? Absolutely no human interaction necessary.
6) Donate
There are a couple of donation campaigns that I know of aimed at helping indie bookstores through this crisis:
Save Indie Bookstores – run by the dream team of James Patterson, Reese Witherspoon's Book Club, the American Booksellers Association, and the Book Industry Charitable Foundation, this campaign was created to provide relief for bookstores hit hard by the pandemic.
Book Industry Charitable Foundation – this organization has been around for a while to support booksellers in financial need. Right now, they're especially focused on helping booksellers impacted by COVID.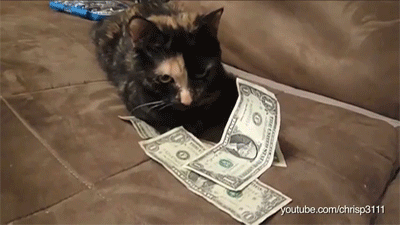 I hope this helps bring some light to this subject, and I hope your local indie – whatever that may be – hangs on through this. Stay safe, stay home if you can, and thanks for reading! ❤️
What do you think about supporting indie bookstores? Do you know of any other ways to support during the pandemic? 
x Margaret
goodreads | twitter | indiebound
Pin this!