As someone who uses Goodreads on a near-daily basis, I have a lot of appreciation for what it has to offer. It's the easiest way for me to keep track of books I've read and books I want to read, as well as see reviews and reactions to any book I want. It's a social media site dedicated entirely to books, which in itself is pretty darn cool.
But as a website, it is terrible. You would think as the biggest book tracking site in the world – and owned by Amazon, no less – it would run smoothly and flawlessly. But nope! This site easily has the worst user experience of any I've used. And yet I continue to use it because it's the best option I have.
So today, I'll be talking about all the ways that Goodreads needs to pull itself together. If anyone out there is reading this who has power over Goodreads…please, I'm begging you…fix your site.
Improve the search function
Anyone who's ever tried to search for a book on Goodreads knows the struggle of typing in the first few letters/words, waiting a few seconds for it to catch up, typing in one more letter, the search bar finally coming up with the book you're looking for, then as it processes the new letter, the book disappears. And then sometimes the book just doesn't come up at all?? It's infuriating! In the year 2020, you'd think that search bars would not be difficult, but apparently that's too much to ask for.
Add half stars
Look, sometimes you have to be exact in your ratings. Maybe a book is pretty amazing, but not quite up to a 5 star standard, so naturally you'd want to give it 4.5 stars, right? But Goodreads doesn't allow that. I give half star ratings all the time, but I always round up in my Goodreads rating to boost the book's average rating…but that means my average rating is way higher than it should be. And maybe you're thinking "why not just change it to a scale of ten stars?" No. It's completely different. Don't ask me why but it is.
Show content warnings
My kingdom for a function to easily add and search for content warnings in book reviews. For the most part, reviewers are really good about including content warnings in their reviews, but it's not always easy to find those content warnings. There are always sites like doesthedogdie.com, but it would be great to be able to see these things when searching for a book. If Goodreads can include things like quotes and trivia about a book, why not content warnings?
Make it easier to comment and create threads
For a social media site, Goodreads is truly terrible at the social aspect. If you've ever tried to have a conversation in the comments of a book review or status update, you know how dysfunctional it is. Replying to a comment is an ordeal, and the whole thing just looks messy and confusing. You can't even @ people, which seems like a huge oversight. Whenever I get comments on Goodreads, I tend to not reply, because the alternative is so frustrating it makes me want to pull my hair out.
Clean up the timeline
Let's be real – I don't need to see every time someone I follow adds a new friend or likes someone else's status update. What I want to see is the books people are adding to their TBRs, new reviews, and reading progress, but there's so much other information cluttering up the timeline that scrolling through is just confusing.
Add the option to input audiobook minutes for progress updates
When you update your reading progress of a book, it gives you two options: pages or percentage.
Why isn't minutes/hours an option for people who listen to audiobooks? We all know by now that audiobooks are real reading, so adding minutes as an update option seems logical.
Make it possible to sort or search by publisher
Maybe this one would be difficult to implement with all the shuffling that goes on within publishing houses, but COME ON, it can't be that hard! If Goodreads allows you to sort your shelves by all of these different options…
…WHY can't they include the option to sort by publisher? Or even list books by each publisher? It makes zero cents. (Seriously, you can search by purchase location??)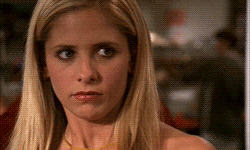 Make reviews easier to write
Every time I write a review and want to include special formatting, I have to methodically type in the <i> </i> around each line. And don't even get me started about adding links and images. Writing reviews on this site is a hassle, which is frustrating when that's one of the sites main functions. Why not have a formatting bar like every single other website out there? (Wow, I just italicized that with two keystrokes – thanks WordPress for being functional!) You can't even save drafts of reviews if you start one and want to come back later. Why do they make this so difficult??
Improve the color & aesthetic in general
Is beige really the best we can come up with? Really, Goodreads? Really?
The aesthetic hasn't changed in the years that I've been using Goodreads – it looks like it was designed in the mid-2000s and they just decided to stick with that forever. It's so…bleh. I wish I knew more about website design so I could critique it properly, but it just doesn't look good.
Make the user experience smoother
This. site. is. so. slow. and. glitchy. Not only does it look like it's from the mid-2000s, but it feels like that time period too, because it crashes or glitches all the time. Loading times take forever, notifications don't go away after you click on them, etc. I honestly don't understand how a site run by one of the biggest companies in the world can be this dysfunctional. (Staying on brand by throwing shade at Amazon as usual.)
Improve the mobile app….just *gestures* everywhere
If you thought using Goodreads on desktop is frustrating, just wait until you try the mobile app, which is barely usable at all! Not only is it somehow even slower and glitchier, but it has less than half of the functionality of desktop, which seems to defeat the purpose of having an app at all. Writing reviews is next to impossible, reading other people's reviews is a pain – every single aspect of the desktop version of Goodreads is worse on the mobile app. I honestly only use it to add books to my TBR and update my reading progress because anything else is too much for me to handle.
Are you as frustrated about Goodreads as I am? What would you do to improve Goodreads if you could?
x Margaret
goodreads | twitter | indiebound
Pin this!