Books, whom? Today we're going to talk about MUSIC.
I saw this tag, which was created by Sophie @ Me & Ink, a few weeks back and instantly loved it. I spend so much time talking about books on this blog (understandably, since it's a book blog), but it's nice to switch things up sometimes and talk about other things that I enjoy. Even though I don't have the most eclectic music taste (you'll see a lot of repeat artists in this tag), I still love the music I do listen to and want to share some of it with you.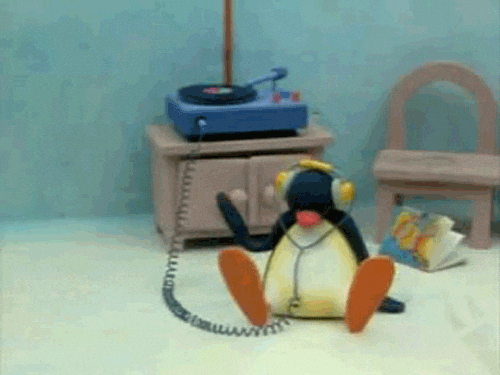 I had a lot of fun finding music for all of these questions and definitely wasted plenty of time compiling this 😄. So if you want to follow along with the songs I've chosen, take a look at this playlist here.
A huge thanks to Sophie for creating this tag and all of its lovely graphics! If you're not already following her, what are you waiting for??
So now, on to the tag…
Rules
Link back to original so she can see your answers and listen to the tunes
For every prompt you choose to do, name 1-5 songs (you can use my graphics)
Have fun and play your music LOUD
"It's Time" by Imagine Dragons | "I don't ever want to let you down / I don't ever want to leave this town"
I've loved this song so much and for so long that listening to it feels like coming home in a way.
"Hello Seattle" by Owl City | "Hello Seattle, I am a cold seahorse / Feeling warm in your sand"
This song is ridiculous, but I always jokingly listened to it when I was returning to Seattle from my out-of-state college, so now I accidentally associate it with coming home?? Oops.
"Satellite Call" by Sara Bareilles | "This is so you know the sound / Of someone who loves you from the ground"
"All I Want" by Kodaline | "  took my soul and wiped it clean / Our love was made for movie screens"
"Budapest" by George Ezra | "Give me one good reason / Why I should never make a change"
"Take Your Time" by Vance Joy | "I let you figure me out / Tear all my fences down"
Not all of these songs are exactly happy, but they're about love and I love them, so here ya go.
"Shut Up and Dance" by WALK THE MOON | "Oh don't you dare look back / Just keep your eyes on me"
Maybe this is bit of a cop-out since it's literally the title of this question…but this song is just so dancey!
"Green Light" by Lorde | "I whisper things, the city sings them back to you"
"Higher" by Blanks | "We could go away, take my car for a ride / Leave it all behind, stay away for tonight"
"Gravel to Tempo" by Hayley Kiyoko | "I'll do this my way / Don't matter if I break / I gotta be on my own"
THIS WAS SO HARD but I managed to narrow it down to a favorite song from each of my favorite musicals.
"For Forever" from Dear Evan Hansen | "One foot after the other / One branch then to another / I climb higher and higher / I climb 'til the entire / Sun shines on my face"
There are so many beautiful songs from DEH, but I think this is just barely my favorite. Ben Platt's voice is incredible, of course, and it's heartbreaking to know that it's all a lie that Evan wants so desperately to be true.
"Satisfied" from Hamilton | "So this is what it feels like / To match wits with someone at your level / What the hell is the catch?"
DO YOU KNOW how many amazing songs there are in Hamilton and how hard this was to pick?? But this song is impossible to beat. I think we can all agree that Angelica is the best character in the musical and this song truly shows how amazing she is.
"Flowers" from Hadestown | "Dreams are sweet until they're not / Men are kind until they aren't / Flowers bloom until they rot and fall apart"
Maybe this is an unconventional choice for this musical, but ever since seeing this song performed onstage, I will never get over how gorgeous it is. To reference the last song, Eva Noblezada grabbed me and said "I'm about to change your life."
"Don't Lose Ur Head" from Six | "Sorry not sorry 'bout what I said / I'm just tryna have some fun / Don't worry, don't worry, don't lose your head / I didn't mean to hurt anyone"
I mean, there's a reason this is the most popular song from this show. It's so ridiculous and fun to sing along with!
"Wide-Eyed" by Cold Weather Company | "Darling, hazel-eyed mountain song, my soul longs for you"
"O" by Coldplay | "So fly on / Ride through / Maybe one day I'll fly next to you"
"Cherry Wine" by Hozier | "Her fight and fury is fiery / Oh but she loves / Like sleep to the freezing"
I have an entire playlist of songs for feeling calm, and these are some of my favorites! Even though Cherry Wine is incredibly sad if you actually listen to the lyrics…
"Breakaway" by Kelly Clarkson | "I'll spread my wings, and I'll learn how to fly / I'll do what it takes till I touch the sky"
I cannot tell you how many times I listened to this song in sixth grade! I'm pretty sure I just had it on repeat for like two year straight.
"Fifteen" by Taylor Swift | "And when you're fifteen / Feeling like there's nothing to figure out"
Pretty much the entirety of Taylor Swift's Fearless album could fit for this question, to be honest. But do you remember listening to this song as a kid and thinking that fifteen felt so far away??? Ah, the memories.
"Love Story" by Sara Bareilles | "If all you have is leavin' / I'ma need a better reason / To write you a love song today"
This was THE middle school jam.
"High Hopes" by Panic! At the Disco | "Didn't know how but I always had a feeling / I was gonna be that one in a million"
"The Greatest" by Sia | "I see another mountain to climb / But I, I, I got stamina"
"Anything" by Hedley | "A thousand disbelievers couldn't keep me on the ground / I've invented a momentum that'll never slow me down"
"What's Up Danger" by Blackway & Black Caviar | "'Cause I like high chances that I might lose / I like it all on the edge just like you"
I went straight to the running playlist for this question! All of these songs can instantly pump me up for whatever I need to do. And yes, one of them is from Spider-Man: Into the Spider-Verse, because that movie has the best soundtrack.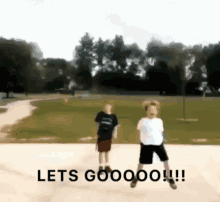 Hmm, I don't really listen to much old music! I think the best I've got is a couple of Fleetwood Mac songs I have saved…
"Landslide" by Fleetwood Mac | "But time makes you bolder / Even children get older / And I'm gettin' older, too"
"The Chain" by Fleetwood Mac | "And if you don't love me now / You will never love me again"
"Ribs" by Lorde | "And I've never felt more alone / It feels so scary, getting old"
No song captures teenage nostalgia and getting older like this one! 😭
"Saturn" by Sleeping at Last | "I'd give anything to hear / You say it one more time / That the universe was made / Just to be seen by my eyes"
I'm a goner from those first violin notes.
"Oblivion" by Bastille | "Are you going to age with grace? / Are you going to age without mistakes?"
Dan Smith: *hits those high notes* Me: *sobs*
Some songs I've been listening to a lot lately…
"I'll Wait" by The Strumbellas | "Always, always, I'll be the one / To answer when you're calling"
"Give Yourself A Try" by The 1975 | "So just give yourself a try / Won't you give yourself a try?"
"Dog Years" by Maggie Rogers | "I know things are changing / But, darling, I'm saying / I'll be singing you in all of my songs"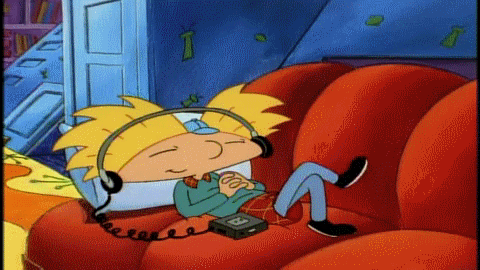 This question is so hard! I don't know how to pick favorites, so here are some that I just love a lot.
Basically every Hozier song is pure poetry but I managed to narrow it down to:
"To Noise Making (Sing)" by Hozier | "You don't have to sing it right / Who could call you wrong? / You put your emptiness to melody / Your awful heart to song / You don't have to sing it nice, but honey sing it strong / At best, you find a little remedy, at worst the world will sing along"
And this question wouldn't be complete without a Lorde song…
"400 Lux" by Lorde | "We're never done with killing time / Can I kill it with you?" | "I love these roads where the houses don't change (and I like you) / Where we can talk like there's something to say (and I like you)"
And, of course, some Florence!
"All This and Heaven Too" by Florence + the Machine | "And the heart is hard to translate / It has a language of it's own / It talks in tongues and quiet sighs / And prayers and proclamations in the grand deeds / Of great men and the smallest of gestures / In short shallow gasps"
"Adore You" by Harry Styles | "You don't have to say you love me / I just wanna tell you something / Lately you've been on my mind"
I scrolled through the global and US charts and this is the only song there that I knew and liked. 🤷‍♀️ I literally don't recognize 90% of the artists on there now…I'm OLD.
"Lover" by Taylor Swift | "My heart's been borrowed and yours has been blue / All's well that ends well to end up with you"
This song was on the charts at one point, right? I'm almost sure of it. Anyway, this is a great song.
"Agnes" by Glass Animals | "You're gone but you're on my mind / I'm lost but I don't know why"
I listened to this song a lot during my first week studying abroad in London, before I made any friends and I was just walking around the city alone with my headphones in, so that's what it always reminds me of. Those are some good memories. Even though it's a very sad song.
"The Anchor" by Bastille | "You were the light that is blinding me / You're the anchor that I tie to my brain"
I stayed up late waiting for this album to release on Spotify, then stayed up even later to listen to it. This is the last song on the album, and I have a distinct memory of sitting there in the dark with my headphones, sad that it was over but loving the song and so happy to have new music from my favorite band.
"Sincerely, Me" from Dear Evan Hansen | "I'm sending pictures of the most amazing trees / You'll be obsessed with all my forest expertise"
I can't listen to this song without remembering singing and dancing along with it at full volume in the middle of the night with my roommates in New York a few years ago. I miss it so much!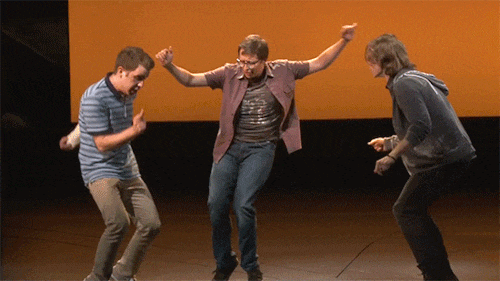 "I Wanna Get Better" by Bleachers | "So now I'm standing on the overpass screaming at the cars, / Hey, I wanna get better!"
There's something so cathartic about singing this song at the top of your lungs!
"Warmth" by Bastille | "Hold both hands right over my eyes / Deafen me with music"
Apologies to anyone who is nearby, but if this song comes on, I WILL be singing along at full volume.
"I'm Gonna Be (500 Miles) by The Proclaimers | "But I would walk 500 miles / And I would walk 500 more"
COMMENCE TERRIBLE SCOTTISH ACCENT!!! The ultimate road trip song, right?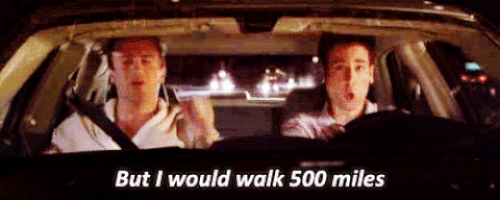 "Pink in the Night" by Mitski | "It's like a summer shower / With every drop of rain singing / I love you, I love you, I love you"
"Prophet" by King Princess | "Oh, no apologies, twisting your word and your prophecies / Oh, and honestly, it's the price of the prodigy you wanna be"
Both of these songs took a few listens for me to really love them, but now I definitely do. They're both unusual but so beautiful!
Okay, these three albums pretty neatly encompass my taste in music.
Wild World by Bastille | "Hold me in this wild, wild world / Cause in your warmth I forget how cold it can be"
I mean, based on the fact that I already have several songs from this album in this tag, it seems only fitting, right? Bastille is my favorite band, and this is still my favorite album that they've done.
Best songs (that I haven't already listed): "Glory," "The Currents," and "Fake It"
Wasteland, Baby! by Hozier | "Wasteland, baby / I'm in love / I'm in love with you"
I already loved Hozier before this album came out, but this really cemented him as one of my favorite artists. His poetry, his voice, his apocalyptic themes… *chef's kiss* Beautiful. There isn't a single song on this album that I don't like.
Best songs (that I haven't already listed): "Shrike," "No Plan," and "Would That I"
Melodrama by Lorde | "Our only wish is melodrama / (Oh, how fast the evening passes / Cleaning up the champagne glasses)"
I'll be honest, this album wasn't an immediate favorite. But the more I listened to it (and seeing Lorde in concert didn't hurt either), the more I loved it, and now I can't live without it.
Best songs (that I haven't already listed): "The Louvre," "Supercut," and "Sober II (Melodrama)"
Oh no, I don't watch enough music videos for this questions!
Literally the only one I can think of is the music video for Happier by Bastille because it makes me cry. (tw: animal death) Wow I love my dog so much. 😭
I'm so sorry.
Please consider yourself tagged if this looks like something you want to do! And thank you so much to Sophie for creating this tag – it was lots of fun 😄
Tell me about the music you love! Do we have similar taste at all?
x Margaret