I'm sure we've all heard the news by now…
Pssst. Hey, demigods . . . pic.twitter.com/7ep4aeyS3I

— Rick Riordan (@rickriordan) May 14, 2020
That's right, we're finally getting a proper adaptation of Percy Jackson and I could not be more excited!!!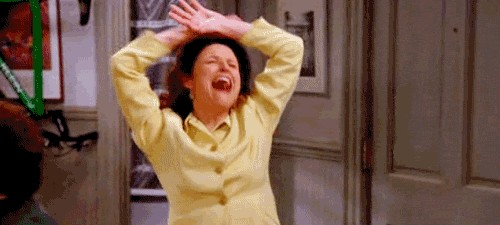 As every Percy Jackson fan knows, there has already been one attempt at adapting these books, aka The Movie That Shall Not Be Named. (Oh wait, two attempts – I forgot that they also made The Sea of Monsters 🤢.) But that was such a disaster that we all collectively decided never to acknowledge it. Pretty much everything that they could have done wrong in those movies, they did.
Then, of course, there is the amazing musical, The Lightning Thief, which is 10000x better as an adaptation than the movie. I got to see this musical last year, and it was a DELIGHT. But as a stage musical that isn't even showing anymore, it's not exactly the most accessible, and they were only able to include the first book of the series. (Still, if you haven't already, go listen to the music from this show – it will tide you over until we get the TV series!)
But now, at long last, we will (hopefully) get the adaptation of Percy Jackson that we all deserve. It feels like a dream come true!
As someone who has loved the Percy Jackson series since childhood, who bought The Last Olympian the day it came out and saw the movie in its opening weekend (what a disappointment THAT was), I am beyond thrilled about this announcement. Actually, I first started reading the series in 2008, which means that I can accurately say:
(yes I already made this joke on Twitter, shhh)
The fact that there is going to be an entirely new generation of kids who get to discover this series in a new medium and grow up with it fills my heart with joy. Percy Jackson is already a beloved series to so many people, but I don't think it's ever had the chance to be as influential as something like Harry Potter or The Hunger Games, mainly because there just hasn't been a good adaptation to help it along. But now that it finally going to change! The Percy Jackson Renaissance, which I can feel has already begun, is going to be a thing of beauty.
There is still a lot to learn about this series, and I'm sure I'm going to have plenty more concerns and questions as time goes by. And we don't know how long it will be before we even get this show – it could still be years away! But right now, all I'm feeling is excitement.
The fact that Rick Riordan is involved with the production this time gives me lots of hope! Obviously, he's going to make sure that Disney does his books justice (if you have any questions about how hard he'll fight for this, take a look at the emails he sent to the people making the movie in 2009 telling them everything they were doing wrong). Not only that, but he has been a major proponent for including diversity in the books he's published since Percy Jackson, so I wouldn't be surprised if we see even more diversity on the screen than we did on the page!
I know that I'm getting my hopes way up very early, but there's so much I'm excited for, such as:
Seeing actual kids playing these characters! Even though Logan Lerman was a great choice for Percy, he was MUCH too old to play a twelve year old at the time. I would love to see teen actors for the main roles, then watch them grow up over the course of the five seasons, a la Harry Potter.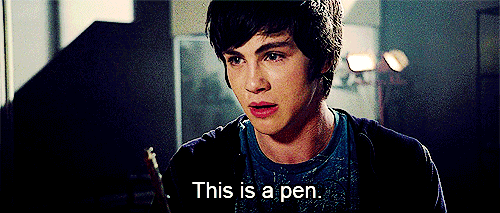 Does this mean we get to see Percy and Annabeth fall in love?? We get to see Seaweed Brain? Flirting while fighting off monsters? Everyone assuming that they're dating?? Percy thinking of Annabeth as his lifeline when he goes into the River Styx?? Annabeth jumping in front of a knife to save him?? Percy choosing to give up immortality to be with her??? THE BEST UNDERWATER KISS OF ALL TIME???
THEY HAD BETTER DO ALL OF THESE CHARACTERS JUSTICE OR I WILL SUE.
This is small, but I really want them to use the chapter titles as episode titles, because that's too good an opportunity to pass up. Who wouldn't click on a pilot episode entitled "I ACCIDENTALLY VAPORIZE MY PRE-ALGEBRA TEACHER"??
Someone on Twitter suggested that Rick Riordan do Stan Lee-esque cameos and I WANT IT SO BADLY.
imagine rick riordan making cameos lile stan lee did…….. please….

— amber🖇️ (@cvmpjupiter) May 14, 2020
I would love it if the show is narrated by Percy so that we can get his voice properly!
We get to finally see Nico di Angelo?? My ghost boy??? 😭
And Thalia! And Rachel Dare! And Zoë! And Selena! And Blackjack! And Calypso! And Charlie! And so many of the gods! And more of Grover and Tyson and Chiron and Clarisse and EVERYONE.
BLUE FOOD BLUE FOOD BLUE FOOD BLUE FOOD BLUE FOOD.
Plus we'll actually get to see Kronos, the villain of the whole series, which the movies seemed to conveniently forget about??
The entire Luke storyline is going to kill me. That's not a wish for the show it's just a fact.
I'm already envisioning all of my favorite scenes from the later books (and many from the first two books) that we've never gotten to see on screen, and I could not be more excited. I can't wait to relive my childhood!!!
And honestly, I'm just excited for non-book readers to stop associating Percy Jackson with those terrible movies.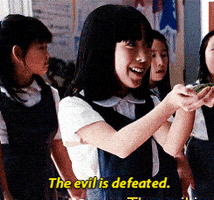 Anyway, I don't know what this post was other than me dumping out all of my emotions!! But thanks, Rick Riordan, for saving 2020.
So, how long are we gonna have to wait for this thing?
What are your thoughts about the upcoming Percy Jackson adaptation? What scenes or characters are you most excited about seeing?
x Margaret