Well, it's the end of another month.
Right now, it doesn't feel right to pretend that May was just another great month, because it wasn't. Honestly, it's hard to feel anything but pessimistic given the state of everything in the world right now. Every single day is like "Oh, you thought that was bad? Here's something worse!"
I don't even know what to say. I'm angry and I'm tired and I feel incredibly helpless. If you're feeling similarly, take a look at these resources that might help direct your actions. And if you're American, I am begging you to register to vote.
Anyway, that's not what we're here for. It's the end of the month, which means it's time to wrap up what I read in May. And…well, I think my reading in May is pretty indicative of my overall state of being, since I read much less than usual. My plan was to spend the month catching up on all the ARCs I still haven't read and I didn't do great with that.
I read a total of seven books in May — less than my usual 10+ — with an average rating of 4.1 stars. That actually feels quite high, given my lack of major enthusiasm toward most of the books I read this past month. There were a few great ones that bumped it up, though!
Okay, this intro is already a mess and I don't know what else to say, so let's just get into this wrap-up.
Books I read
The Invisible Life of Addie LaRue by V.E. Schwab ⭐️⭐️⭐️/5
RELEASE: OCT. 6, 2020
I feel so conflicted about this book! I think 3 stars is the right rating but I'm second guessing everything?? I don't know. I have a review partially written but I'm not sure exactly when I'll post it… Apparently I can't make up my mind about anything involving this book. Let me know if you'd rather see my review soon or closer to the release date!
Cemetery Boys by Aiden Thomas ⭐️⭐️⭐️.5/5
RELEASE: SEPT. 1, 2020
Mini review is here. This was a lovely and spooky YA book with wonderful representation, even if the writing wasn't my favorite.
Recipe for Persuasion by Sonali Dev ⭐️⭐️⭐️⭐️/5
Mini review is here. A retelling of Persuasion that honored the original story while bringing something new – in my opinion, a success!
Something to Talk About by Meryl Wilsner ⭐️⭐️⭐️⭐️/5
Mini review is here. A slow burn romance set in Hollywood and including some of the very best tropes.
Catch and Kill by Ronan Farrow ⭐️⭐️⭐️⭐️/5
Mini review is here. A nonfiction account of the investigative reporting that helped spark the #MeToo movement. Not an easy read, but an important one!
Watch Over Me by Nina LaCour ⭐️⭐️⭐️⭐️.5/5
RELEASE: SEPT. 15, 2020
Nina LaCour never disappoints! I will have a review posted closer to the release date; in the meantime, get excited for her newest heart-wrenching, unbelievably gorgeous fabulist novel that's all about found family and recovery.
If We Were Villains by M.L. Rio ⭐️⭐️⭐️⭐️⭐️
I cannot stop screaming about this book!!! Expect a long and gushing review coming up, because I have SO much to say about Shakespearean drama, the narrative structure, the characters – everything about this book. Definitely a new favorite!!
Other things
The Half Of It (2020)
Hi I'm obsessed with this movie!! I was excited about this from the moment it was first announced, and it did not disappoint. Coming of age feels, beautiful relationships, and a bittersweet ending that I haven't stopped thinking about since. One of the best movies I've seen so far this year, no doubt!
She-Ra
Honestly, watching all of She-Ra in less than two weeks kind of made my month! This animated show, which just ended with its fifth season, was exactly the thing I needed in my life – amazing characters, gripping plot, themes of friendship and hope and resilience. The ending legit made me cry of happiness. If you're a fan of Avatar or Steven Universe, you HAVE to watch this show. Anyway, if you need me, I'll be over here crying about how much I love Catra.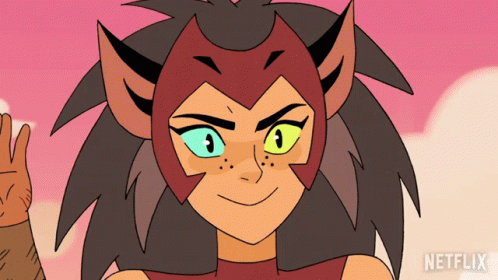 May blog posts
Here on my blog, I had some posts that I'm quite proud of!
Goodreads, pull yourself together 💫 Fancasting characters from some of my favorite books 💫 Review: Yes No Maybe So by Becky Albertalli & Aisha Saeed 💫 Me and Music Tag 💫 Percy Jackson adaptation news 💫 My bookish "nope list" 💫 Book recommendations for Jane Austen heroines 💫 The Percy Jackson/Heroes of Olympus Book Tag 💫 Anticipated book releases June-September
And around the blogosphere, there were some amazing posts going on:
💫 Xandra @ Starry Sky Books talked about how book to screen adaptations SHOULD be created, and I wholeheartedly agree with all of this.
💫 Fadwa @ Word Wonders listed 100+ books by Muslim authors, which is INCREDIBLE – my TBR definitely expanded thanks to this post!
💫 Ash @ Starlight Strands shared heartwarming middle grade books by Asian authors, which sounds like what we all need right now.
💫 Fatma @ The Book Place wrote a fascinating discussion about personal histories with books, which I loved reading and related to a lot!
💫 Sophie @ Me & Ink talked about consumerism in the book community, a wonderfully thought out and well-written post if I've ever seen one.
💫 Alice @ Love For Words listed 9+ websites that every reader should know about, all of which look incredibly useful to me.
June TBR
June is Pride, and I have a very ambitious TBR planned. Wish me luck with all of these!
The Long Way to a Small, Angry Planet by Becky Chambers
Hurricane Season by Nicole Melleby
Peter Darling by Austin Chant
All the Bad Apples by Moïra Fowley-Doyle
The Grief Keeper by Alexandra Villasante
Ivy Aberdeen's Letter to the World by Ashley Herring Blake
Juliet Takes a Breath by Gabby Rivera
By Any Means Necessary by Candice Montgomery
Clap When You Land by Elizabeth Acevedo
The Fascinators by Andrew Eliopulos
How was your May? What books did you read this month? What do you plan to read in June?
x Margaret
Pin this!