Can somebody please explain to me how we're already halfway through 2020? What even is time anymore?? February feels like twenty years ago but at the same time it does not feel like it should be July yet.
So, June was a month.
Surprise surprise, the world is still a mess. I continue to be amazed and appalled with the lack of common sense on display within my country in the midst of a pandemic that has already killed a staggering number of people. I know I'm probably preaching to the choir here, but please wear masks, don't go out in public if you can help it, listen to science, respect social distancing, etc. We're not anywhere near through this.
And since it needs to be said: Black lives matter. Trans lives matter. These movements don't end when the news cycle moves on. Find out ways to help here and here. Educate yourself. Don't stop fighting.
I'm so tired.
Well anyway, books! June was actually my best reading month in a very long time. I read 13 books (!!), which is almost twice as much as I read in May (!!!), and all but one of these books were 4 stars or over (!!!!). My average rating for the month was 4.2 stars. I'd say that's a success! I definitely found some new favorites this month, which I can't wait to talk about.
Oh, before I forget: my birthday is coming up next week and I'm doing my first ever Q&A! I would love it if you'd ask me questions ☺️ Find out more in my announcement post or ask questions through this Google form!
Books I read
The Fascinators by Andrew Eliopulos ⭐️⭐️.5/5
Mini review here. The one major disappointment of the month. This just did not live up to my expectations…at all.
Peter Darling by Austin Chant ⭐️⭐️⭐️⭐️/5
Mini review here. A Peter Pan retelling/reimagining that felt just right! I loved what the author did with the Peter Pan mythology.
Check Please Book 1: #Hockey and Book 2: Sticks and Scones by Ngozi Ukazu ⭐️⭐️⭐️⭐️/5
Mini review here. The most adorable webcomic-turned-graphic novel series! Bitty and Jack have my heart.
The Long Way to a Small, Angry Planet by Becky Chambers ⭐️⭐️⭐️⭐️/5
Mini review to come! This sci-fi book was so lovely and character focused, and it might not have been exactly what I expected but I enjoyed it so much?? I can't wait to read the rest of the series.
Kind of a Big Deal by Shannon Hale ⭐️⭐️⭐️⭐️/5
RELEASE: AUG. 25, 2020
Proper review to come, but in short: I'm still reeling about the fact that I've read Shannon Hale's new YA book! This was just delightful: funny and heartfelt and full of musical theatre and book nerdery. Absolutely yes.
The Grief Keeper by Alexandra Villasante ⭐️⭐️⭐️⭐️/5
Mini review here. Even though this book thoroughly broke my heart, I cannot recommend it enough. It's definitely going to stick with me for a long time.
Clap When You Land by Elizabeth Acevedo ⭐️⭐️⭐️⭐️.5/5
Mini review here. Once again, Elizabeth Acevedo delivers with another stunningly gorgeous novel in verse that I want to shove into everyone's hands immediately.
Ivy Aberdeen's Letter to the World by Ashley Herring Blake ⭐️⭐️⭐️⭐️.5/5
Mini review here. A middle grade book about family and identity and growing up that was just remarkable in every possible way??
All the Bad Apples by Moïra Fowley-Doyle ⭐️⭐️⭐️⭐️.5/5
Mini review here. Another book that broke my heart in all the right ways (are you sensing a theme for this month?). I mean, Irish history, family curses, fabulism, and amazing sister relationships? Yes please.
You Should See Me in a Crown by Leah Johnson ⭐️⭐️⭐️⭐️.5/5
Mini review here. The prom-com (hah, get it? (I'm definitely not the first one to make this joke.)) that we DESERVE. Adorable, hilarious, and just all around beautiful.
So You Want to Talk About Race by Ijeoma Oluo ⭐️⭐️⭐️⭐️⭐️
Mini review here. I mean, the title says it all. A must-read for everyone. Seriously. Go get your hands on this book if you haven't already.
Hurricane Season by Nicole Melleby ⭐️⭐️⭐️⭐️⭐️
Mini review here. I'm running out of adjectives to describe how amazing the books I read this month are! If I could, though, I would have saved them all for this little middle grade novel that you NEED to read. An instant favorite.
Other things
Love, Victor (season 1)
I CAN and WILL immediately watch or read ANYTHING that has to do with Simon vs. the Homo Sapiens Agenda or Love, Simon, and I WILL NOT stop. This Hulu show, which follows a high school student named Victor who starts messaging college-student Simon, was so! darn! good! Was it overdramatic and extra at every opportunity? Absolutely! Am I currently dying for season 2? YOU BET.
In short: Victor is the cutest lil bean, I screamed any time Simon or Bram were involved in any way, and these stories still have the ability to make me cry. Go watch Love, Victor.
Some other things making me happy…
Well, my She-Ra obsession is still going strong. Rewatching random episodes is basically therapy. Also, I rewatched season 2 of Sense8, one of my favorite TV shows, because why not?? It definitely put a smile on my face, especially everything involving my personal ray of happiness, Sun Bak.
A new season of Queer Eye came out! And that show has this way of always, always making me feel better. I've also been watching the Lord of the Rings cast commentaries because??? Who knows??? What I'm learning is that 1) everyone in the entire cast and crew has a crush on Viggo Mortensen and 2) Billy Boyd and Dominic Monaghan are actually real-life Merry and Pippin.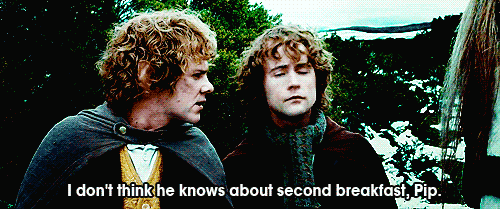 Music that I listened to
I Know the End by Phoebe Bridgers | "Either way, we're not alone / I'll find a new place to be from"
Love You For A Long Time by Maggie Rogers | "So many things that I still wanna say / And if devotion is a river, then I'm floating away"
Consolations by Tow'rs | "Rend for me a thousand shades of blue / Give constellations new consolations"
June blog posts
In case you missed any of the posts on my blog in June…
40+ queer books by Black authors to support ☀️ Review: If We Were Villains by M.L. Rio ☀️ If you liked this, try this | LGBTQ+ books, part 2! ☀️ How to be a Harry Potter fan without supporting J.K. Rowling ever again ☀️ Recently Read Books ☀️ ARC Review: The Invisible Life of Addie LaRue by V.E. Schwab ☀️ Mid-Year Book Freakout Tag ☀️ More Recently Read Books
And now for some of your amazing posts from this past month…
☀️ May @ forever and everly listed 50+ (!!!) YA books by and about QPOC to add to your TBR, for future Pride months and also just in general.
☀️ Marie @ drizzleandhurricanebooks talked about all the places in France that writers should use as settings besides Paris, and I've never wanted to read all of these nonexistent books or travel to France more.
☀️ I know I already linked this in my own Harry Potter post, BUT Kay @ Hammock of Books' post on reclaiming the HP books from J.K. Rowling is absolutely worth a read.
☀️ Lais @ The Bookish Skies listed five heart-soothing books for Pride, which is just about the most perfect type of recommendation for right now.
☀️ Alice @ love for words provided some amazing resources for being an ally, which I highly recommend you check out and actually, you know, use those resources.
☀️ Caitlin Althea reacted to "unpopular book opinions" on Twitter, which made me laugh like nothing else.
☀️ Xandra talked more about "what no one told me about the book community," which has been such a fun and interesting series of posts to read!
July TBR
Loveless by Alice Oseman (ONE! WEEK! TO! GO! This book might actually murder me.)
A Beautifully Foolish Endeavor by Hank Green (release: July 7)
The Stars and the Blackness Between Them by Junauda Petrus
Burn Our Bodies Down by Rory Power (eARC; release: July 7)
The Darkest Part of the Forest by Holly Black
The Extraordinaries by TJ Klune (eARC; release: July 14)
Foundryside by Robert Jackson Bennett
I Kissed Alice by Anna Birch (eARC; release: July 28)
What did you read in June? What's been making you happy lately? What do you plan to read in July?
x Margaret
Pin this!