It has been over two months since my last writing update (how??) so now seems like a good time to talk about what I've been working on since then.
Quick recap: I wrote the first draft of a novel last year. I started revising it earlier this using using Susan Dennard's Revision Guide. In my last update, I was nearing the end of figuring out everything that needed to be fixed before finally implementing changes. There, over a year's worth of work summed up in three sentences!
Since last time, I finished marking down all the changes I needed to make and moved on to properly revising around the beginning on May. And that's basically what I've been doing ever since!
What I'm working on now
I spent my spring going through my manuscript, locating every single flaw I could find, and deciding how to fix it. From that process, I ended up with a stack of notecards, one for each scene, with the changes that needed to be made marked with sticky notes. Right now, the challenge is actually making those changes.
My process for this is to write in changes on my printed out manuscript in pen, using the notecards for reference, which means lots of marking up. By this point, I've already gone through three pens and I'm less than halfway through the manuscript.
It took me a while to realize this, but I'm making so many changes that I'm essentially writing a second draft of my novel. It's rare that I leave a sentence untouched and I often find myself completely rewriting entire scenes or chapters. Whenever there's a part that needs to be added in that's longer than what I can fit in the margins, I write it on a separate piece of notebook paper. And so far I'm up to 70 handwritten pages of add-ins.
At this point, I've revised 138 pages of my 321 page manuscript. This also means I've crossed off 38 of the 81 squares on the chapter tracker taped above my desk. Most of that was in May, since I barely wrote at all in June. But I'm determined to get back into it in July!
The pros of this process: It's satisfying to finally see this story come together in a way that's close to how I imagined it! Even though I'm still not totally happy with how every scene comes out, I can tell that it's miles better than how it was before.
The cons: This process is often agonizingly slow. I'll work for an hour and realize that I've only revised a half a page, and then I'll go complain about it to whichever family member is closest to me at the time. (Shoutout to my family for not rolling their eyes at me every time I do this.) I rarely get through more than one scene a day. But still…it's progress, right??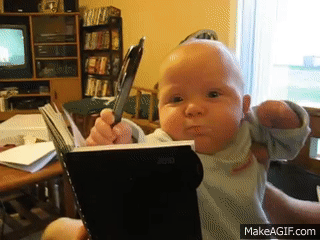 Camp NaNoWriMo
As part of my effort to get more seriously back into writing in July, I have joined Camp NaNoWriMo! This challenge is an offshoot of November's NaNoWriMo, which encourages you to set your own writing goal during the month of July and aim for that. If you're also doing Camp NaNo this month, feel free to add me as a buddy!
Since I'm not necessarily working on adding words to my manuscript, I'm measuring my progress in time spent working instead. Camp NaNo no longer gives you the option to track your minutes, so I'm doing things a bit unusually this time. I set my goal for 1800 words, which in my case translates to 1800 minutes, or 60 minutes a day. Every minute of writing or revising that I do is added to my "word count." So essentially, I'm trying to write for an hour each day.
It's not an impossible goal, and I've certainly managed to do much more than that in the past. But my motivation these days is hitting record lows, so we'll see how this goes. As of yesterday, July 5, I was on track at 305 minutes (above yesterday's goal of 290), but my writing so far has been anything but consistent. Once I actually sit down and start working, it's not too bad, but finding the motivation to do that these days is rough.
What's next?
Well, we'll see how far I'm able to get by the end of July! I doubt I'll be anywhere near the end of this draft/revision, so I'm sure this process will carry on into August or perhaps even further. But eventually, I will have made all the changes I set out to make.
When I move on to typing in those changes, which I guess will be my third draft, I want to focus more on voice. That's something that's fallen by the wayside a bit in the first two drafts, but I envision my narrator, Nat, as quite a voicey character and I want that to come through more clearly. But that's still a long way off!
Since my WIP is about dragons, I thought I'd waste more time by rating some of the fictional dragons that I  know of. Okay, ready go!
Toothless from How to Train Your Dragon: 10000/10, perfect baby, flawless, irreplaceable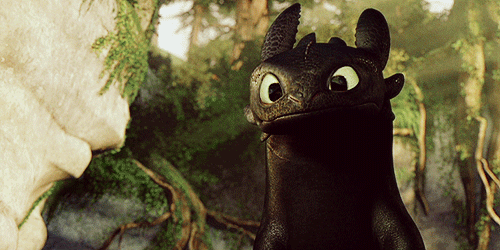 Ran and Shaw from Avatar: the Last Airbender: 9/10, simultaneously terrifying and good at dancing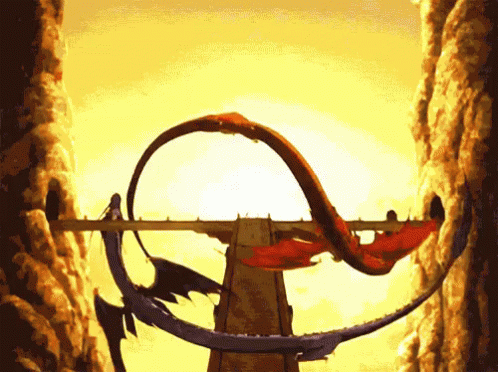 Norberta the Norwegian Ridgeback from Harry Potter: 6/10, smol bab but gone too soon
The Hungarian Horntail from Harry Potter: 8/10, did nothing wrong, was only trying to protect her egg!!!
The Ukrainian Ironbelly from Harry Potter: 7/10, flying to freedom I'm so proud! Also gone too soon.
Nayimathun from The Priory of the Orange Tree: 10/10, I cry every day that I don't have my own dragon to ride through the sea and sky tbh
Smaug from The Hobbit: 7/10, might be 100% evil but HE LOOKS COOL AF
Dragon from Shrek: 6/10, pretty lady, -4 for marrying a donkey sorry
The Dragon from Uprooted: 1/10, not actually a dragon??? Disappointing.
Haku from Spirited Away: 10/10. Beautiful. Majestic. We mere mortals can only hope to be a fraction as graceful and elegant.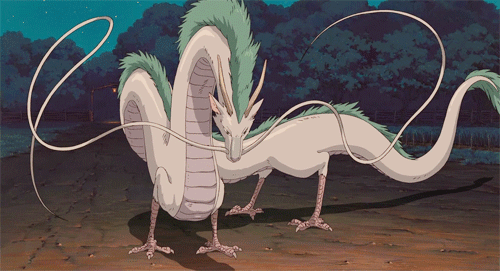 Tea dragons from The Tea Dragon Society: 1000/10, I would die for a tea dragon of my own??? look at these tiny cuties??? 😭
Mushu from Mulan: 100/10, his sense of humor was formative and I can be found quoting him daily
Characters
Do I know or care at all about enneagram types? Not at all! But did I spend way too much time finding the perfect song from Sleeping At Last's Enneagram album to represent each of my main characters? Oh, absolutely.
Are you working on any writing projects right now? How is that going? Are you participating in Camp NaNoWriMo?
x Margaret