Oh hey, it's time for a Q&A!
To celebrate my birthday (which was yesterday, hooray!), I'm answering the questions sent by you. A huge thank you to everyone who sent questions — I loved answering them! I ended up dividing the questions into four sections: books, writing, blogging, and everything else. This post is already long enough, so let's just get into it!

Books & reading
From Xandra @ Starry Sky Books: What were some of the first books which got you into reading?
Honestly, I don't really remember when I got into reading! I've loved it for as long as I can remember. The Lion, the Witch and the Wardrobe was one of the first chapter books I read on my own, though, and I also remember loving the Magic Tree House books as a tiny child.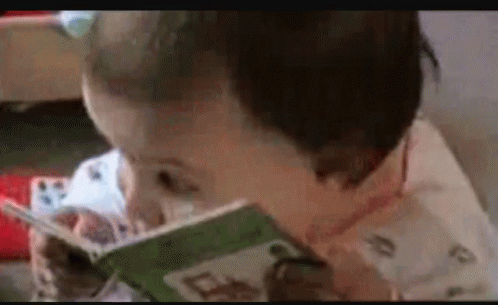 There are definitely certain Types™ that I'm especially drawn toward, but I think I can love any kind of character if they're well-written and complex enough. I tend to especially love a character if I see something of myself or my own experience in them, or they have some trait that I wish I had.
From El @ elatedbooks: have your favourite book have an atrocious sequel or be forced to read a series of 5 terrible books just to get to a good one?
I'd have to go with my favorite book gets an atrocious sequel. If a series isn't good to start out, I'm probably not going to go through the effort of reading five books just to get to the good one. And unfortunately, favorite books having terrible sequels has happened before, in which case I can just ignore it like: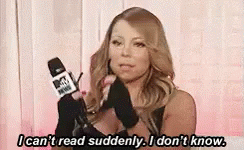 From El @ elatedbooks: what's a book everyone needs to read?
Such a tough question, and I kind of hate to say that there's one book that needs to be read by everyone. That being said…everyone who hasn't should read The Hate U Give by Angie Thomas ASAP.
From El @ elatedbooks: what's a book that you wished you'd written?
Oh, so many. I'm going to go with The Raven Cycle by Maggie Stiefvater, because if my writing had an ounce of that series' brilliance and beauty, I'd be set for life.
From anonymous: If you could only read one genre for the rest of your life, which genre would you choose and why?
I gotta go with fantasy! The genre is broad enough that it encompasses so many different types of books, so I'd never get tired of it.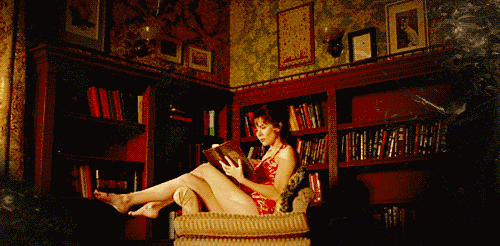 From Ash @ Starlight Strands: If you were to recommend any one book to someone who hates reading, what would it be?
This is so hard! I would first of all say that it depends on the person (my bookseller trick is asking what kinds of movies or shows they like). But one book that I think would appeal to a lot of people is The Invention of Hugo Cabret by Brian Selznick. It has illustrations so it's very visual and fast-paced, and it's based on real people from history. I don't think it would be for everyone, but it would appeal to a lot of reluctant readers.
Occasionally! It's rare that I reading two physical books at the same time, but I'll often listen to an audiobook while reading another book (well…not exactly at the same time). I have to be careful that the two aren't too similar, though, or else I get them mixed up.
From anonymous: Which five authors, dead or alive, would you want to host at a dinner party?
I was tempted to gather together a bunch of male writers with big egos and sit back and enjoy the show, but then I thought, you know what would be even better? Gathering a bunch of female writers from history and watching them probably be super supportive and admiring of each other! So I'd invite to this imaginary dinner party: Jane Austen, Virginia Woolf, Mary Shelley, Charlotte Bronte, and Louisa May Alcott.
(Actually, this could still be a disaster, but it would be a VERY entertaining disaster.)
From Kay @ Hammock of Books: What three book characters would you like to invite to your birthday party? What fictional world would you like to spend your birthday in? What fictional character would you want to bake your birthday cake?
Ooh, imagining a fictional birthday party! I would invite 1) Simon Spier from Simon vs. the Homo Sapiens Agenda, 2) Frances Janvier from Radio Silence, and 3) Cath from Fangirl, because we could all be massively, unapologetically nerdy together. I would love to spend my birthday in Red London from A Darker Shade of Magic. And pretty much anyone from the Redwall series could bake my birthday cake, because the food in those books sounds delicious.

Writing
From Xandra @ Starry Sky Books: Can you tell us more about one of your WIPs?
Yes! I just posted a writing update, which is focused on the revising process for my current WIP. But more about the WIP itself? Hmm. Here are a few things this book includes: made-up sports, friends-to-enemies-to-friends, ancient magic, examinations of fame and loneliness, insomnia, and terrible jokes.
Oh goodness, I wish I knew. Usually, it starts with a single concept, whether it's an idea I want to explore, a trope, a character, a setting, etc. I have no idea where these come from, but whenever they appear, I try to jot them down so I remember. The concept might fizzle out, or it might develop into a more fleshed out WIP idea, often by combining a few of those concepts. Hope that makes sense!
Lots and lots of lists!
When I'm first developing the idea of a story, I basically just write down everything I can think of in bullet points. Then I try to make it into a slightly more organized outline…or I might just jump right in, depending on how impatient I am. 😉 But pretty much all of my ideas and planning are just long, bulleted lists that probably make no sense to anyone but me.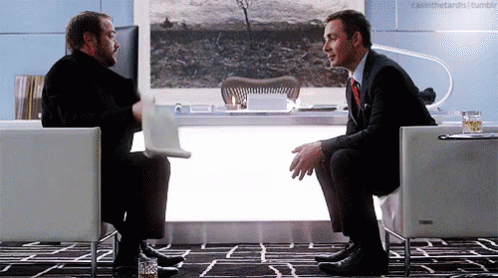 From Dana: FAVORITE thing about revising your WIP so far? Also, if you feel comfortable, care to share a line or two of your WIP that you like? 🙂
I love making the relationships between the characters more complex! In my first draft, I felt like I was flying blind in that regard, since I hadn't really planned out the relationship development. But this time, I actually have a roadmap, so I can be more purposeful in character relationships and interactions.
As for a line or two that I like? I could probably waste a couple hours going through my WIP and finding something that actually encapsulates what I'm proud of, but instead I'm just going to turn to a few random pages in my manuscript and pick whichever (non-spoilery) lines my finger lands on.
"As I had suspected, getting four people together, including one high school student, one college student, and three professional athletes, was no easy feat."
"I looked at Austin, who wasn't listening; his eyes were on something behind me and his face crowded into a frown. "What's she doing here?""
"I wondered when I'd last talked to someone who understood what I was experiencing."
Hooray for out of context lines!
From Kay @ Hammock of Books: How would the main character of your WIP celebrate their birthday?
Well, canonically, Nat basically forgot about her last birthday because she's an athlete and it fell in the middle of a competition. 😬
She's not a big celebration kind of person, so I think she'd like to spend her birthday (when she remembers) with her family and maybe a couple of friends!
From anonymous: How do you push yourself through a writing slump, or how do you find the motivation to put pen to paper (or fingers to a keyboard, or quill to a scroll, whichever is your favorite method of writing 😊) when that motivation is lacking?
I wish I had the secret recipe for pushing through a writing slump, because I could really use that right now! Still, what helps me when I lack motivation is setting aside a clear time in which to write. Having that space when I have nothing else to do, distractions are (mostly) eliminated, and my writing is in front of me usually manages to force me to actually do the work.
Blogging
From Aria @ Book Nook Bits: Why did you decide to start a book blog and how did you come up with the name?
Honestly? I originally started this blog because I wanted to work in publishing and thought this would be a good way to learn more about the industry. But since then, it's evolved into something much more than that!
The name comes from this quote from The Fault in Our Stars by John Green: "Sometimes, you read a book and it fills you with this weird evangelical zeal, and you become convinced that the shattered world will never be put back together unless and until all living humans read the book." Since I love nothing more than telling people to read my favorite books, it seemed to fit, so I took the "weird zeal" bit and turned it into a blog name.
I am certainly not the most organized with my blogging. 😅 I aim to post every Monday and Thursday, but sometimes I don't decide what I'll post until even the day before.
I do have a page in my journal for every month dedicated to the blog, where I write down the post title, the date, and keep track of my progress. I also jot down any of the ideas I have for upcoming posts (as you can see, I am just overflowing with ideas for July). It's nothing fancy, and it's an easy enough process that it doesn't feel like extra work! I also have a note on my phone that keeps track of ARCs that I need to read and review.
From Marie @ Drizzle & Hurricane Books: What would be ONE advice you'd give to someone starting out blogging?
Don't feel like you have to do anything just because it seems like everyone else is doing it! As much as blogging is about community, your blog should first and foremost be something that you enjoy working on, so if you're writing posts just because you think you should, it will very quickly stop being fun.
From Marie @ Drizzle & Hurricane Books: What do you think of social media and blogging? (book twitter, bookstagram….)
I could do an entire post on this, but I'll try to condense my thoughts! I'm not on bookstagram because it's never really appealed to me (and I don't have tons of pretty editions of books to show off). I probably spend too much time on book twitter, though, and I have mixed feelings. On the one hand, it's nice to talk more casually with other bookish people (including authors!) and share immediate reactions to whatever I'm reading or thinking about. But it's also pretty much impossible to have nuanced conversations. Blogs are a much more productive and interesting places to have those conversations, in my opinion.
Everything else
From Dana: If you had to chose an emoji to represent YOU……. what would it be.
Oh NO, you KNOW how hard this is!!!
After much deliberation, I have to go with…
☕️
The teacup emoji! I feel that it represents my soul the best.
From Dana: Craziest thing a customer has done at your job during COVID?
Luckily, I work in a bookstore where people are generally pretty chill and nice, other than a few people annoyed that we're requiring masks. Things were a little crazy back in March when everything was shutting down, though. After the local libraries closed and our store was thinking of closing soon too, people were REALLY INTENT on stocking up on books. We got some weird requests, including one guy who ordered like 30 copies of The Plague by Albert Camus?? It sure was a time.
Ideally? Living in Edinburgh (my favorite city in the world) with a dog and a cat, reading and writing books all the time.
Realistically? Probably still broke and paying off student loans, working at an underpaid job and stressed about everything!
How's that for optimistic? 😉
From Lais @ The Bookish Skies: Is there any romantic scene in a book/movie/TV show that stood out the most to you as one of the most romantic things you've ever watched?
Ooh tough question! Okay, I've got a couple…
Wentworth's letter in Persuasion by Jane Austen, which is The Most Romance Thing Ever. Any time I hear "You pierce my soul. I am half agony, half hope," my soul transcends this mortal coil.
Speaking of letters, the emails between Alex and Henry in Red, White & Royal Blue by Casey McQuiston. The flirtation and the banter and the inclusion of history quotes?? I have deceased.
The love confession in She-Ra, because it's the emotional climax of the show and it's perfect and beautiful and I definitely sobbed??
The late-night insomnia phone calls between Blue and Gansey in The Raven Cycle by Maggie Stiefvater. Even when they're talking about the dumbest things, I can't help but want to cry at how sweet they are.
The hallway scene in The X-Files: Fight the Future. Mulder says, "You made me a whole person. I owe you everything," and I scream. I'm never gonna forgive that bee.
From Lais @ The Bookish Skies: We can prepare for the near apocalypse, so we decide to save the best works by humanity so that if aliens find earth, they'll know who we are and what we did. What would you save?
I would create a deep, impenetrable bunker with the most high tech defenses imaginable, with nothing but this inside.
(sorry)
From anonymous: what's your comfort food? and from Xandra @ Starry Sky Books: What's your favorite food or drink?
I don't think I really have a comfort food, strangely enough?? Other than, you know, chocolate. I really love fresh-baked bread, though. And my favorite drink is probably licorice spice tea! And coffee, of course.
From anonymous: if you had the money/time, what would be the first place you travel to after lockdown ends?
SO MANY PLACES. Well, first thing's first, I would finally move to New York, which I was supposed to do in March. But as for traveling? Can I just take a train through all of Europe and visit all the beautiful cities, please? I would die to go to a museum right now.
From Xandra @ Starry Sky Books: What is something interesting about you that you don't often talk about?
Oh boy. I feel like I talk about all the vaguely interesting things about myself. 😅  You might not know, though, that I used to be really involved in music! I played cello all through middle school and high school, I was a part of my school's choir for a while, and I also did a ton of musicals — close to ten, I think — between the ages of nine and fifteen.
Fall! Please bring the fall, I'm already tired of summer.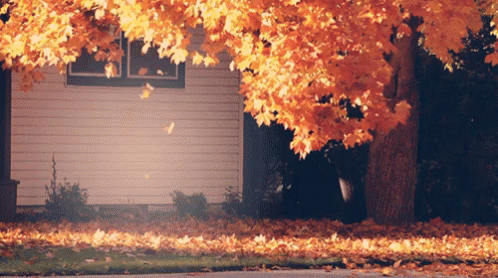 From Ash @ Starlight Strands: Describe yourself in 3 fictional characters!
WHY IS THIS THE HARDEST QUESTION OF THEM ALL.
Okay, after thinking about this a lot, my three fictional counterparts are: Aled Last from Radio Silence, Zachary Ezra Rawlins from The Starless Sea, and Ani/Isi from The Goose Girl.
(That took me forever to decide.)
Again, thank you thank you thank you to everyone who asked me questions and made me not look like a fool for my first ever Q&A!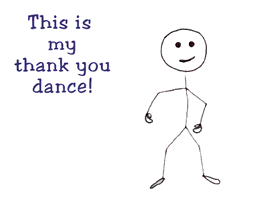 Now it's your turn! What books first got you into reading? Which fictional character would you want to bake your birthday cake? Which characters would you use to describe yourself?
x Margaret