Hello, it's time for a writing tag! My writing lately has been, uh, very inconsistent, so there's not much to update on that front. But this tag looks fun and still gives me an excuse to talk about writing a bit.
Also, WordPress finally forced me to switch to the block editor and I'm annoyed because I liked the classic editor, dang it, and I want to have the option. And now I have to relearn how to format everything and I hate it.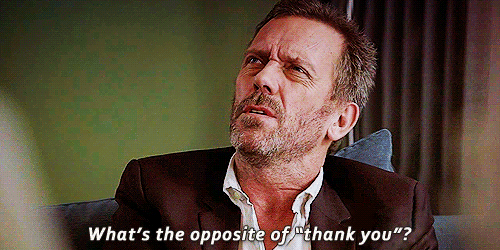 Anyways. I was tagged twice for this and I figured I should probably get around to it! So thank you to Mary @ Mary and the Words (who tagged me in FEBRUARY — I didn't realize it was that long ago, yikes) and Sophie @ Sophie's Corner. 
The tag was originally created by The Long Voyage, so thank you as well!
Now without further ado, let's get into these questions!
Never Have I Ever…
…started a novel that I didn't finish.
Of COURSE I have! I've been writing for most of my life but I didn't finish a full-length novel until my freshman year of college, so I probably have dozens of first chapters or random scenes or half-complete ideas saved across various devices and USBs and Google Drives. It's fine.
…written a story completely by hand.
Not since elementary school. There's definitely something romantic and charmingly old-fashioned about writing by hand, but…my hand cramps up and my handwriting is messy and it's harder to edit and share. I'll stick with typing.
…changed tenses midway through a story.
Not that I can recall! I tend to go with my first instinct when it comes to tenses and stick with that.
…not researched anything before starting a story.
Definitely. These days, I try to do at least some research before getting started, but old me used to just dive into stories with no background information at all. Ah, the arrogance of youth.
…changed my protagonist's name halfway through a draft.
SO often. In my current WIP, only one of my four main character has the name she originally started out with. I probably change more names over the course of drafting than I keep the same.
…written a story in a month or less.
Yes, thanks to NaNoWriMo! To be fair, though I've participated in NaNoWriMo many times, I've only written a full novel, start to finish, one time (last year). And it was pretty short by novel standards. But that still counts!
…fallen asleep while writing.
Nope! I have to be seriously tired to fall asleep in the middle of doing something, and if I'm that tired, I'm probably not even going to attempt writing lol.
…corrected someone's grammar IRL/online?
Mentally? Yes, absolutely. Actually done it? No, I would feel like a jerk.
…yelled in all caps at myself in the middle of my novel.
You mean some people DON'T do this?? How do they deal with the frustration of their words not coming out the way they're supposed to?
…used "I'm writing" as an excuse.
Probably. When I was in college, it worked a lot better, since I was literally a creative writing major. These days, not quite as effective.
…killed a character that was based on someone I know in real life.
No, of course not!
…not yet.
…used pop culture references in a story.
I have, but not often! Mostly I worry about the references being out of date or irrelevant by the time people actually read it, so I try to keep the pop culture to the minimum.
…written between the hours of 1 a.m. and 6 a.m.
Uh, yes. I did this a lot more when I was younger, since I'm now an old lady at the age of 23. Apologies to my college roommates for the glare of my screen and the sound of a tapping keyboard late at night.
…drank an entire pot of coffee while writing.
This would be incredibly counterproductive for me, since too much coffee makes me jittery and scatterbrained. If I need something to drink in large quantities while writing, I'll turn to tea.
…written down dreams to use in potential novels.
You know, I don't think I've ever done this. Granted, my dreams tend to be weird and incoherent and no one wants to read about that. So maybe this is a good thing.
…published an unedited story on the internet/blog/Wattpad.
You mean, have I ever posted fanfiction that will never be shown to another living human if I can avoid it?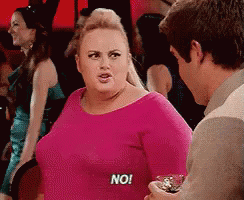 …procrastinated homework because I wanted to write.
Ahh, yes. Throwback to college when I'd get sick of doing homework and escape to my writing spot on the top floor of the science center and just work on that instead. I probably did this way too often.
…typed so long that my wrists hurt.
This has only happened to me a few times, and it always feels like an accomplishment…but, you know, at what cost? It takes hours of nonstop writing to get to this point, so it's pretty rare.
…spilled a drink on my laptop while writing.
THANK GOODNESS I HAVE NOT. Please, writer gods, let this never happen to me.
…forgotten to save my work/draft.
This might have happened in the past, though luckily I've never lost anything huge. The worst, though, was when I broke the USB with my entire WIP at the time (back in high school). I managed to salvage most of it, but it was scary.
…finished a novel.
I have! Multiple times!
Well, I've finished first drafts. I've never held an actual, complete novel that I'm totally satisfied with. Is that even possible??
…laughed like an evil villain while writing a scene.
No….
….Maybe.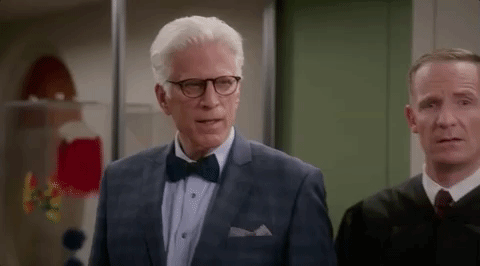 …cried while writing a scene.
Once. It was while rewriting the ending of my current WIP, and it still makes me emotional just to think about it. (Is that conceited?)
I'm actually surprised this hasn't happened to me more often, since I'm such an emotional reader. We'll see if I do it ever again, I guess!
…created maps of my fictional worlds.
Oh goodness, yes. I don't think I've ever NOT. Even if a story takes place in the real world, I still need a visualization of where the characters are going. I use a free online mapmaker called Inkarnate, which is really easy and helpful!
…researched something shady for a novel.
Do NOT judge my browser history while I'm writing. I just need to know weird things sometimes. It's fine.
I feel like all my writer friends have already done this or been tagged, but if you haven't and this looks fun, then go for it!
Do you create maps for your stories? Do you tend to plan and research before you start writing or do you just dive in? What's the weirdest thing you've had to Google for research?
x Margaret