As someone who reads a lot of books and watches a lot of things, I often see the same tropes many times across many stories. Some get old real fast, but others, well…there are some tropes that, no many how many times I see them, I never get tired of them, and I doubt I ever will.
It goes without saying that these tropes need to be well-written in order for me to enjoy them, but if they are, there's a good chance that I will really enjoy them. Even if they've been used so often that they are considered cliché, I don't care. So today I'm talking about ten tropes that appear again and again in stories — whether it's books, movies, shows, etc. — that I will never get tired of!
Redemption arc
If a redemption arc is done well, I will never say no to it. Admittedly, I can be quite picky with how they're written (good, acceptable: Michael from The Good Place, Catra from She-Ra; bad, unacceptable: Kylo Ren from Star Wars), but if I like it, I'm probably well on my way to finding a new favorite character. There's something so satisfying about a character realizing the error of their ways and working to rectify their mistakes and do better! Of course, I will inevitably compare any redemption arc to the greatest one of all time, but that's just Zuko superiority.
Here comes the cavalry
The heroes think they're outnumbered and about to be overcome…but lo! Help appears at the horizon at the last second! Our heroes are saved! It's impossible not to cheer during these moments, and I don't care how cliché or expected they are. It's a moment of triumph and renewed hope that's always delightful to see.
"Maybe the real _____ was the friends we made along the way"
Any story that can be described with this phrase is pretty much an instant favorite. I'm very much a fan of character and relationship-focused stories, so I love when the plot serves to bring the character closer together. Any time the characters realize that the thing they were looking for or working towards is less important than the friendships they've made, I'm so on board. The phrase may be cliché, but the story itself is always heartwarming. Please just give me all the books with wonderful friendship groups, okay?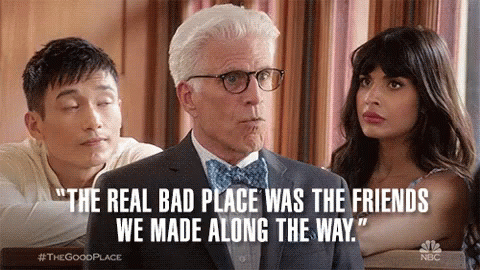 Rebellions against oppression
Maybe it's the early-2010s-dystopian-novel-phase lingering on in me, but every time I read or watch anything that involves fighting back against an oppressive ruling group, I get so hyped. I think there's something so appealing about rebellion stories in general, because we all want to believe that we'd be brave enough to stand up for what's right. And, well, those kinds of stories have never felt more relevant to our current times. 😬
Ravens and crows
Maybe this is more a motif than a trope, but I will never get tired of the ~aesthetic~ of ravens and crows, no matter how often they're used. It's such an overused thing in YA books, yet every time I see a book with dark birds on the cover or in the title, I'm instantly intrigued. Am I secretly a goth thirteen year old who wants a raven as a pet? What's with that??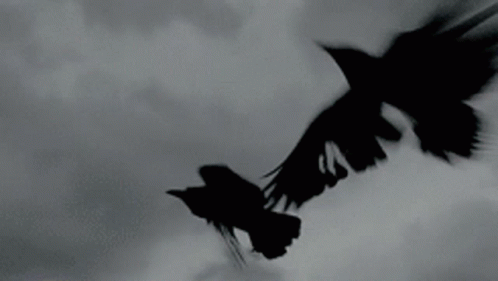 Haircut to show transformation
This is such a cliché in both fiction and real life, but every time it happens, I'm fully there with the character's emotional journey. It's dramatic and I love it.
Character: And I cut my hair to symbolize character development.
Me: Oh my god they cut their hair to symbolize character development.
The villain has a close connection to hero
For me, the drama is increased by about a thousand percent any time the villain has a personal connection to the hero, whether it's a family member, an old friend, or *gasps* an ex. Whether we know from the beginning or find out partway through, I'm immediately that much more invested in how the conflict between them plays out. It happens in so many different stories yet I never get tired of it!
"The power was inside you all along"
Yes, this trope can be hokey! But that moment when a character realizes they're stronger than they ever allowed themself to believe? Or when they realize that the thing they've been searching for all along is something within themself? I love it every single time!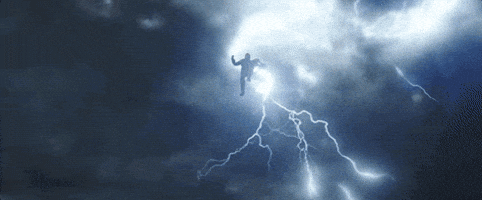 Calling each other by a nickname until an emotional moment
Imagine this: character A always calls character B by a nickname or their last name. But then they call character B by their real name/first name and you suddenly realize that this is an Emotional and Important moment, and I'm just over here melting. It gets me every time and I'll never get over it!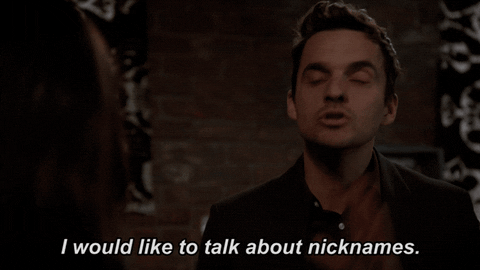 The Chosen One
This one might be the most disagreed upon, since so many people hate the chosen one trope. But after much consideration, I have realized that I am strongly not one of those people. Yes, the idea of the "chosen one" has its problems and when it's used as a lazy storytelling shortcut, it can be annoying. But so many writers have used it in new and interesting ways — like exploring ideas of destiny or the weight of responsibility placed upon the hero — that I find myself enjoying it more often than not.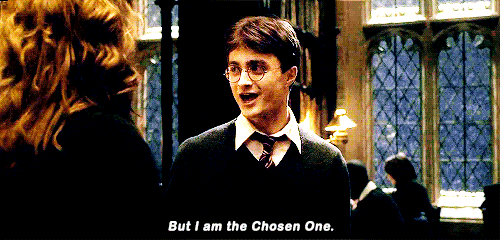 (Now I'm realizing that I have a lot of thoughts on this topic and I kind of want to write an entire post about how the chosen one trope is good, actually. Should I do it??)
What are the overused tropes that you will never get tired of? Do you agree or disagree with any of my choices?
x Margaret
goodreads | twitter | bookshop
Pin this!