After two and a half years of having a book blog and almost as much time on book twitter, I'm finally ready to make a confession.
I don't understand the concept of overhyped books.
Every now and then in bookish conversations, I'll hear someone refer to a book as "overhyped," aiming to dismiss it entirely. So what exactly does that mean? And why am I bothering to write an entire post about it?
(FYI, in this post, I'm going to be making a lot of references to a vague "you" and I want it to be known that this isn't pointed at anyone in particular! This is just something I've seen a lot on the bookish internet and wanted to talk about.)
Okay, obviously I know what people mean when they call a book overhyped, and I'm exaggerating for dramatic effect. Calling a book overhyped essentially means: "A lot of people like this book but I don't, and I think it gets more love than it deserves."
What I hear in the word "overhyped," though, is: "I didn't like this popular book and I'm mad that other people did." To me, that just seems like such a weird hill to die on.
We know that opinions about books are subjective, right? Like, that's a thing we can agree on at this point. I hope. (Though based on some of the conversations I see online, I'm not sure I should take that for granted.) You can dislike a book for any variety of reasons, but in the end it comes down to a matter of opinion, and opinions can differ from person to person.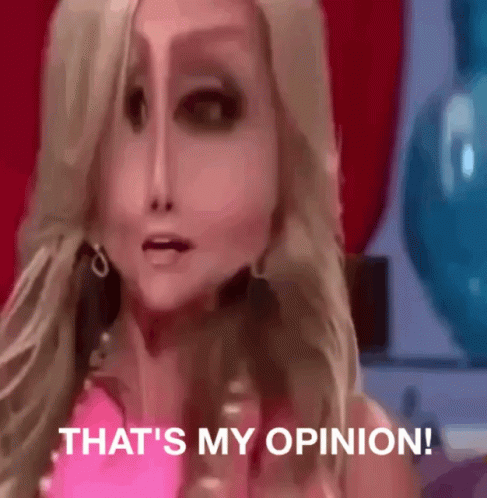 Personally, that's something I love about bookish communities. We never lack for conversation topics, because we all have very strong opinions about books. Sometimes those opinions can clash, but that's okay! I always love reading people's strong opinions about books, even when they differ from my own, because they inform how I go on to interact with those books.
However, claiming that a book is overhyped tells me absolutely nothing about it. It feels like the laziest form of critique—you're not actually trying to talk about what you didn't like about this book, you're just saying that you don't think other people should like it.
It's fine not to like popular books! I do it all the time! But it seems strange to me that your first reaction wasn't, "wow that really wasn't for me but there are other people who love it and that's cool," but rather, "this sucks and everyone who likes it is wrong."
I've been in fandom for a long time, and there's this thing that always, always happens when something becomes popular or "mainstream," which is the backlash. It becomes the trend to claim that it's not good, actually, and if you like it, you're probably too dumb to even realize how bad it is.
Since the book community is so small, a book becoming hyped usually doesn't actually mean it's mainstream in general pop culture (very, very few books get this distinction), but rather it's briefly being talked about a lot in bookish circles and most likely getting a fair amount of promotion and good reviews from popular influencers. (That usually has more to do with which books publishers are pushing than anything else, but that's a different conversation.) So for books, "hyped" just means "getting more attention than other books in this particular moment."
(Also, there's an entirely different conversation to be had about what even qualifies as a "hyped" book, because I've seen people claim that books I've never even heard of are overhyped! It all depends upon which bookish circles you're moving within, whose voices you're paying attention to, and probably how much time you spend on the bookish internet. But anyway.)
Inevitably, though, when lots of people are reading and talking about a book, there are going to be people who don't like it. After all, there is no such thing as a book that everyone will like! And when those people see so many others talking about how great the book is, they might be understandably confused or frustrated. They might claim that the book does not, in fact, deserve all the adulation it's currently receiving.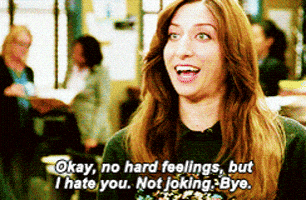 And I get it. Reading a popular book and just not understanding how anyone could like it is a frustrating feeling, and it can be annoying when the thing you dislike seems to get nothing but praise. But to me, claiming that something is overhyped is the most uninteresting way of critiquing and interacting with media. It's indicative of the lack of nuance that exists in conversations online, and it helps absolutely no one.
It's amazingly easy to dislike things. I dislike a lot of things. What's harder, in my opinion, is loving something openly and unapologetically, and spreading that love to the world. It requires vulnerability and a willingness to say, "here is something that meant a lot to me; here is a piece of my heart." (This especially difficult for anyone who was picked on for the things they loved as kids, just saying.)
Why should it matter if that thing is popular or "hyped"? Does that make it any less meaningful? Why does it become okay to claim that that love isn't valid just because you didn't like the thing?
Getting mad at a book that becomes popular and acting superior to anyone who does like it is not something to be proud of. It's not something that makes you special or different. It's a colossal waste of energy and it makes it harder for people to talk about the things that they love.
I don't want us to stop being critical of books, especially books that may in some way be harmful. But if you're going to talk about your dislike of a book, maybe say why instead of simply claiming it's overhyped and shaming the people who like it. There is no value in that. Someone who's never heard of the book will learn nothing about it, and the person who likes it might be a little more hesitant to share their love for it next time.
The book community is all about loving books, right? So why would you ever discourage someone from doing just that?
What do you think of the term "overhyped books"? Do you interpret it the same way as me? Do you think it's a useful term? 
x Margaret
goodreads | twitter | bookshop
Pin this!