I think we can all agree that 2020 has basically been a garbage fire from start to finish, right? At this point, though, I don't want to talk about all that. Instead, I want to talk about all the (non-bookish) media that sparked joy for me!
It feels like this year everyone has been talking about how much more time they've had and how much media they've been consuming to fill it, but for me, it feels like I watched and listened to even less than usual. Not sure how that happened. Still, though I have less to choose from this year than most other years, that doesn't mean the things I watched and listened to were less amazing. I found a lot of media this year that sparked joy—in fact, sometimes they were the only things that could bring me any positive emotions at all. (That's probably bad.) But everything in this post is the sparkiest of joys (totally a phrase) from all of 2020.
So without further ado, I'm just going to ramble on about all the things that have made me happy this year, and no one can stop me.
I didn't watch a ton of TV this year, but several of my favorite shows got some truly beautiful endings.
The Good Place has, since day one, basically been a treatise on how goodness exists simply in the act of trying to be better today than you were yesterday, and the ending brought it home perfectly. Everything it had to say about fate, choice, community, love, and so much more is genuinely going to stick with me for the rest of my life. I've watched the final episode three times by now and it's brought me to tears each time. Plus, it's a really funny show! If you haven't watched it yet, what are you doing?
Schitt's Creek also ended this year! I'm so proud of how far those characters came over the course of six seasons—character arcs this good in any show, let alone sitcoms, are hard to find. David and Patrick's wedding was so beautiful that I definitely got misty eyed, and the ending was just *clutches heart*. Forever a favorite, and already one that I've gone back to rewatch when I need cheering up.
I watched the last season of  Anne with an E at the beginning of the year and, oh boy, did it do things to my heart. As much as I wish this show would go on for seasons and seasons so we could watch the characters continue to grow up, the ending was incredibly satisfying as is. It's the perfect show to watch whenever you just need a reminder that not everything is horrible, and honestly I think I'll probably rewatch it soon.
In the spring, I binge watched all five seasons of She-Ra and the Princesses of Power in a matter of a few weeks, and I regretted absolutely nothing. This show impressed me more and more with each passing season—what appears to be a bright, goofy kids show becomes so much more complex and tells an emotionally satisfying story about imperialism, the hero's journey, redemption, and much more. I could literally devote entire paragraphs just to talking about how brilliantly written Catra's character is. She's right up there with Zuko in the "all time favorite TV characters" pedestal. (What can I say? I have a type.)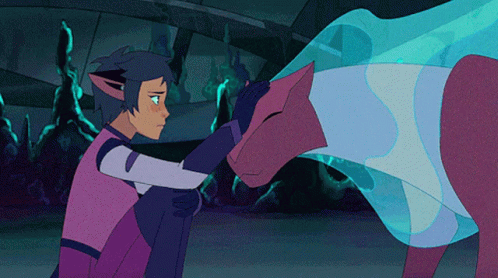 Unfortunately, all of these shows are now over, and I'm not really watching anything now since I've been betrayed too many times and have trust issues with TV shows. Do you have any recommendations of shows I should try out? 
The 2020 adaptation of Emma was unbelievably aesthetically gorgeous and fully captured the comedy of Austen's book. The costumes alone would have been enough to make me love it, but that on top of that the script was hilarious and the acting created so many subtly comedic moments that had me actually screaming. Not to mention that every time Emma and Mr. Knightley so much as looked at each other, I felt like I was both dying and being brought back to life. (I think that's actually a requirement for Jane Austen adaptations.)
Portrait of a Lady on Fire was the last movie I saw in a movie theatre, and what a last movie to see. I haven't stopped thinking about this movie all year—every single shot is a work of art and the story manages to be both heartbreaking and beautiful. I almost want to take a film class just so I can more fully understand the brilliance of this film.
Before this year, I'd never read or watched anything having to do with Little Women, but I decided to see the 2019 adaptation back in January and then read the book a few months later…and the rest is history. I don't have the same nostalgia around this story that many people do, but I still have so many feelings and opinions about it! This movie was brilliantly made and I could talk for hours about sisterhood and Jo March and gender and meta-narratives and…okay I'll stop now.
(In case it isn't already obvious, I very much enjoy period films.)
The Half of It was a movie that came out on Netflix this year which I loved so, so much! This is another that I could probably rewatch and analyze over and over because there's so much going on, such artistry and thought put into every detail. The ultimate small town coming-of-age movie, tbh.
I'm not usually an action movie person, but I watched The Old Guard and adored it. The pacing, the fight scene choreography, the characters, the found family—all absolute perfection. Also, Charlize Theron could simply look at me with her sad, tortured immortal eyes and I would do anything for her.
I don't know exactly how it happened, but 2020 was the year of getting back into The Lord of the Rings. Now, let's be real: LOTR has been a huge part of my life for a long time, and I usually rewatch the movies every year anyway, but this year it really became my comfort media more than anything else. (Probably has something to do with JKR being terrible and Harry Potter not feeling like a safe comfort media at the moment 😬) I rewatched the extended editions not once but twice this year, watched them all again with the cast commentary, found several LOTR podcasts (my favorites are That's What I'm Tolkien About and Shadowfacts), and now I've finally caved and am listening to the audiobook of Fellowship. Returning to Middle-Earth has made this year at least somewhat bearable.
Hamilton was something that happened this year! I literally wrote an entire post about it because it made me so emo! Even now, Hamilton remains one of my favorite pieces of media of all time. I think I managed to watch it four times over the summer before we cancelled our Disney+ account. Seriously, I know I'm like the 50 millionth person to say this, but this show is truly a masterpiece.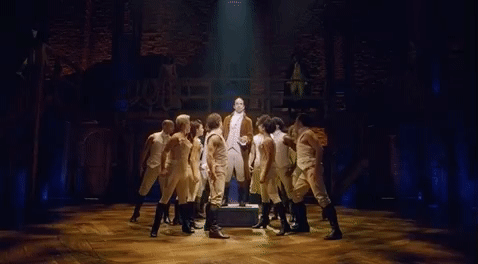 In terms of music, I'd like to thank Miss Taylor Swift for singlehandedly getting me through the back half of the year. folklore and evermore were both the most welcome surprises which I've had on repeat since their releases (even though evermore only came out a week ago). It's hard to pick favorites, but some of the songs I've listened to the most are "seven" (my top song on Spotify for the year!), "cardigan," "dorothea," and "ivy."
I discovered some new (to me) artists this year, including: Cavetown (favorites: "Hug All Ur Friends" and "Pyjama Pants"), Maggie Rogers ("Light On" and "Back In My Body"), Sammy Rae ("Denim Jacket" and "Kick It to Me"), and dodie ("Would You Be So Kind" and "Cool Girl").
According to my Spotify Wrapped, my top artists of the year were Taylor Swift, Lorde, Bastille, and Hadestown Original Broadway Company. Not surprising in the least!
What media sparked joy for you in 2020? Did you watch/listen to any of the same things as me? 
x Margaret